late of "There, It has grown." 2014-2023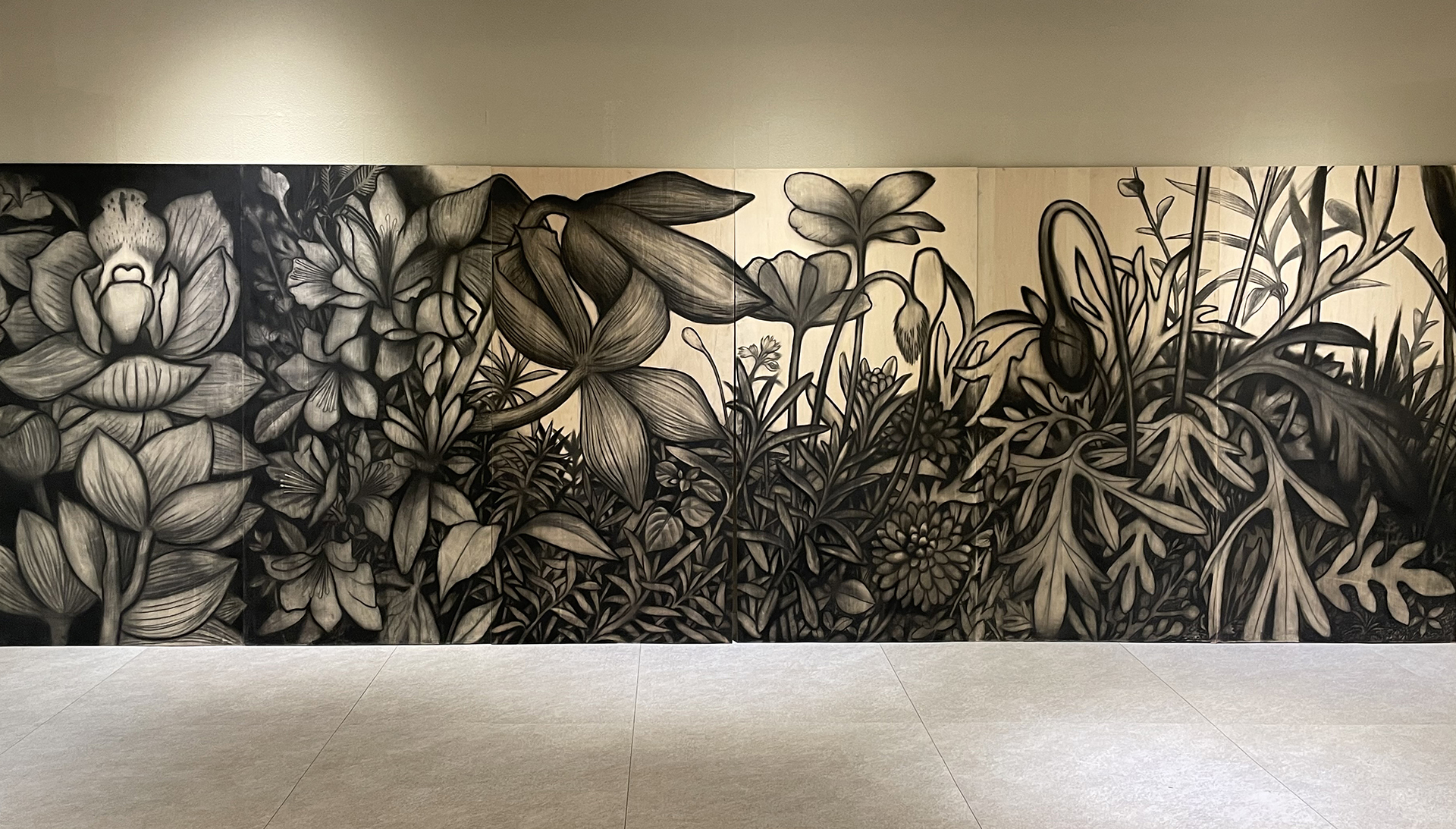 Contents
After 10 years, the work "There, it has grown.", which started in 2014, is about to reach a width of 300 meters. It was drawn only with charcoal while connecting plywood boards of 1,825mm in length and 915mm in width, which are building materials. While wandering in search of a place to draw, he captures the natural motifs he encounters on the spot.
Schedule
2023.Sep.23 - 2023.Nov.05
Naoki Sato
Born 1961 in Tokyo. After graduating from Hokkaido University of Education, Sato studied sociology of education and sociolinguistics at Shinshu University. He then completed painting courses by Mokuma Kikuhata at Bigakko. In 1998, he founded the company Asyl Design (current name: Asyl). Sato produced the local project "Central East Tokyo" during 2003–2010. In 2010, he was involved in the founding of the art center, 3331 Arts Chiyoda. From his participation in the local art festival, Trans Arts Tokyo, he began to shift his focus on creating drawings. He has received numerous awards in Japan and overseas including his work becoming part of the San Francisco Museum of Modern Art's Permanent Collection. Professor at Tama Art University.
Map
1−15−15, Higashi-kanda, Chiyoda-ku, Tokyo
Etoile Kaito Living Hall 4F
Back to Project List