Staircases for wholesale district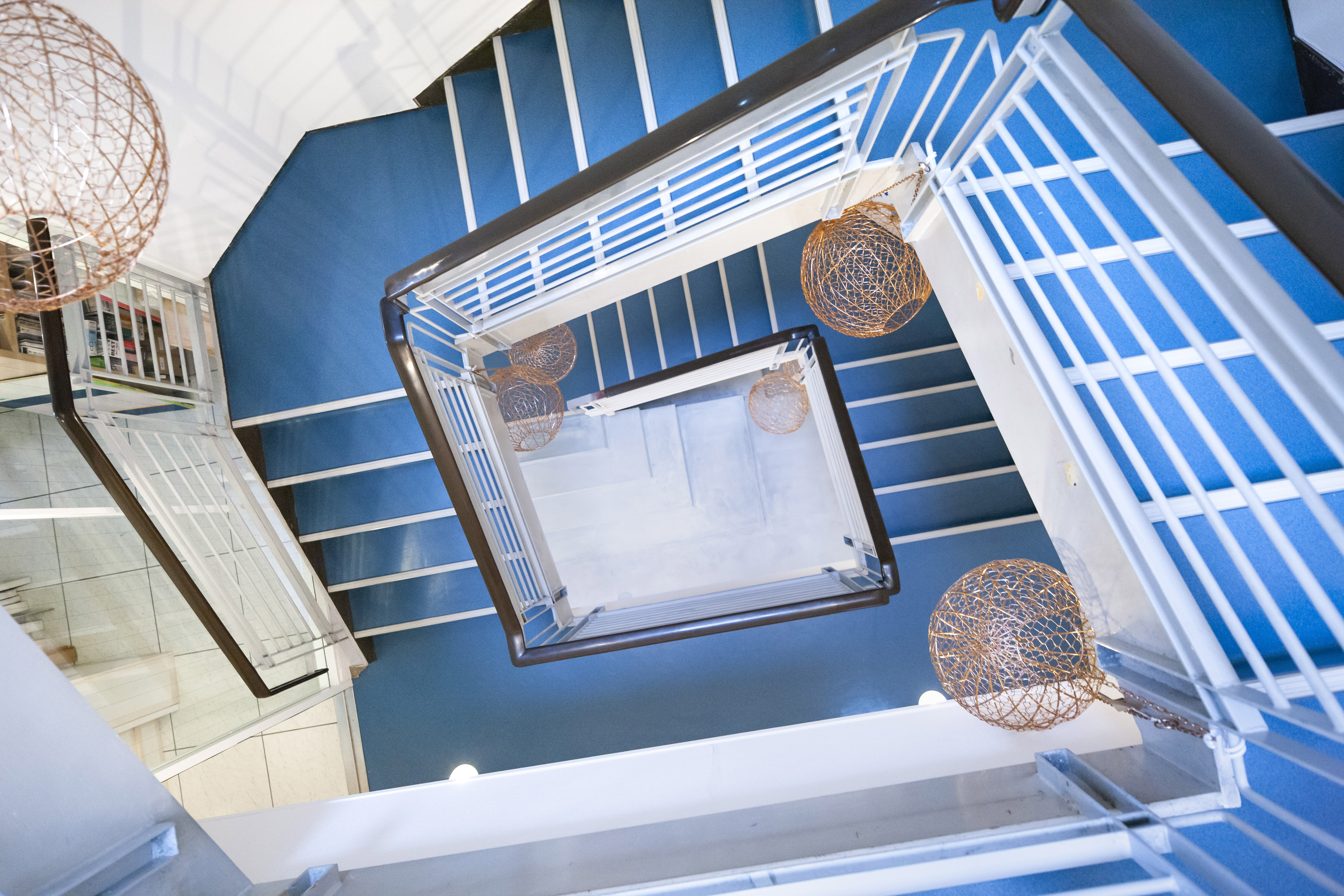 Contents
The interior space of a former umbrella wholesaler building is open to the public. A space experience that approaches the upper part of the city through the staircase space using AISO.
Schedule
2023.Oct.23 - 2023.Nov.05
HIROSHI TOMIKAWA
1976 Born in Shinagawa, TOKYO, JAPAN
2001 Musashi Institute of Technology,(Tokyo City University)Master's Degree in Architecture. 2001-2004 Worked at TEZUKA ARCHITECTS. 2005 Started own design office SIESTA. 2007‐Started sktk Architects & Associates. 2009‐HIROSHI TOMIKAWA Architects & Associates. 2013 - Tokyo City University part-time lecturer
Go Hiyama
Musician and sound designer. He has performed in 10 countries, including the prestigious clubs "Berghain" and "Tresor" mainly in Europe.
Established a sound design company "Echoes Breath". Involved in Nakagawa Masashichi Shoten store BGM, FUJITEC elevator product sound, Sumitomo Chemical "SYNERGYCA" space sound design, etc. As independent activities, he is involved in the automatic background music construction system "AISO" and the porcelain brand "monowoto" (sound x vessel).
AISO
This is an automatic music construction system developed and operated by Echo's Breath, Inc.
The program continues to build small pieces of "sound" in real time and at random, creating "never-ending" music. Each piece of "sound" is carefully designed by a musician.
Map
6-5, Nihonbashi Yokoyamacho, Chuo-ku, Tokyo
SORA bldg.
Back to Project List